The Perfect Window for Every Room
Window Installation and Replacement Company In Utah, Idaho, Colorado, and Nevada
Maximize Natural Light and Enjoy Stunning Views with Our High-Quality, Energy Efficient Windows.
Voted #1 In Home Window Replacement. 
The highest quality windows available at the best price. We currently have our BIGGEST windows sale happening right now! Let us help you upgrade the look and feel of your home this year!
4.9 Average | 989+ Reviews
40 years of Professional quality window replacement and installation throughout the nation! See our service areas here.

JKR Energy Pro Window Premium Fusion-Welded Vinyl Window
JKR Energy Pro Windows dramatically enhances the appearance of your home while reducing your annual energy consumption for cooling and heating.
Visually clean and contemporary narrowline frame and sashes
Larger glass area for exceptional daylighting and outside viewing and enhanced energy efficiency.
Locking hardware features an indicator that tells you if your windows are left unlocked.
Non-conductive material that reduces the transfer of energy for superior thermal performance.
Super Spacer System with a structural foam design helps the edge of the glass for superior thermal performance and longevity.
Get A Custom Quote By Filling Out The Form
Professionally Trained and Certified
JKR Windows uses only the highest quality windows at the best price.
We Replace Windows Nationwide!
Every window installation begins with a customized quote.
Custom Quote
We will come to your house and discuss your window needs. We also provide virtual appointments for your convenience! You'll get a custom­ized quote for your specific look, feel, and taste. 
Windows Are Ordered
Windows are ordered, and an estimated install date is set. Production can vary according to the style of window you order. Yes, we have a giraffe!
Work Is Completed
Our team will replace all your windows. Satisfaction Guaranteed. You will love your new windows.
Energy Efficient Windows: Worth the Cost?
We enhance your living space with outstanding comfort and energy efficiency
Serving clients across the nation, our dedication to excellence guarantees a superb customer experience, leaving you thrilled with your premium replacement windows
improve the beauty, efficiency, and structure of your home
valued craftsmanship for the very best results
40 years of combined experience in window replacement
You can save energy and money
Increase the value of your home while saving money
Upgrade your windows to high-performance, energy-efficient windows and save money on energy bills! Enhance your home's comfort, increase your home's value, and extend the life of your AC unit and furnace.
Energy Pro® double and triple pane technology
Energy Pro® double and triple pane technology is designed to maximize insulation, making it perfect for energy compromised areas. With up to 40% improvement in energy efficiency, Energy Pro® Triple Pane windows can help lower your home energy costs significantly. So if you want to save money and create a more comfortable home, choose Energy Pro® for your window replacement needs.
Energy+ Windows
From reducing heating and cooling costs to beautiful new construction, Energy+ windows provide fantastic results. Our energy-efficient and weather-proof designs can reduce the fuel consumption of your home. Energy+ windows can help you and your family go green.
Promenade sliding patio doors
Sliding doors can be a major source of energy and billing costs. With sturdy construction, insulating materials, and energy-effective pane design, Promenade sliding patio doors are the right choice for any home. Their materials are made to last, minimizing upkeep and repair costs.
What our Customers Are Saying
4.9 Stars Average | 100's of Reviews
"Amazing well done JKR"
Wow! Thank you Ryan we love our new windows!! Kirk and his crew arrived early! Worked efficiently and were very friendly and informative. Some of the old windows in our home were a challenge but they handled it so well they were done before I knew it! They cleaned up everything too. It's hard to believe they did all 14 windows in 1 day. Our home is old so they had to do custom sizes for every window. Well done JKR, well done!!
Judy Linton
"We couldn't be happier"
Jessyka's and Rylan's teams did an amazing job installing our windows today. They were so fast (20 windows and a sliding glass door in 7 hours!) but didn't cut corners and did high-quality work. I loved that they cleaned up after themselves when they were done. We couldn't be happier with our new windows!
April Rich
"10/10 would recommend to anyone"
These new windows from JKR window are great! There is a noticeable reduction in heat and sound transfer and the special features are great. We appreciate the professional install and consideration for Ron and his crew. The service and warranty plan for the windows is great too.
Jodi Richins
"Dated Home A Face Lift"
We were so impressed with the product and the service! We felt like the windows gave our dated home a "face lift". The staff, in particular Dylan, Damien and and their crew were attentive, knowledgeable, and respectful. We were surprised that our entire home had new windows in a matter of hours. Thank you! You come highly recommended by us.
Kathy Shaw
"Windows are Great!"
JKR windows did an awesome job on our house! From the sales crew to Dougs installation crew coming all the way from Vegas. We were treated with with friendly staff and efficient service! The windows came out great! We were so happy with everything! Great job guys! Highly recommend this company!
Irving Wilson
"Respectful of my home"
JKR did an incredible job replacing our windows. They replaced 12 windows in the middle of August. I expected to have a hot house that day, but they worked so quickly and efficiently that I barely noticed a temperature change. They cleaned up after themselves and were very respectful of my home and my time. They were so kind to everyone.
Victoria Gomez
"Give them 6 Stars"
I'm ecstatic over the high quality of my windows and sliding doors from JKR Windows. The professional installation by Ron's team exceeded all my expectations. They paid attention to every detail, answered every question or concern, cleaned up as they worked. I recommend JKR Windows to anyone who is looking for window replacement. I give them 6 stars!
Besty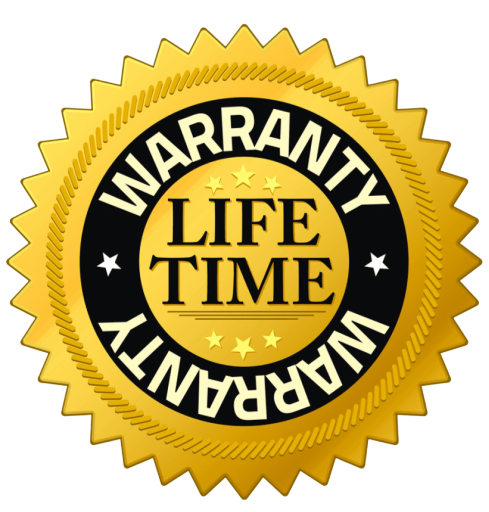 Made in the USA with a LIFETIME warranty
Does JKR Windows offer stock sized windows?
"I'm sorry, but we don't offer stock sized windows. Our company specializes in custom-built windows that are specifically designed and built to fit each opening in your home. This allows us to provide you with windows that are a perfect fit and will provide the best energy efficiency and overall performance. We take pride in our ability to offer customized solutions to meet the unique needs of our customers."
Does JKR Windows offer any type of window repair work?
JKR Windows specializes in custom-built windows tailored to your home's unique needs. We proudly provide maintenance and repair services exclusively for windows purchased from and installed by JKR Windows. Our commitment to outstanding customer service extends beyond the sale, as we strive to ensure our products perform optimally. If you encounter any issues with your JKR Windows products or installations, please do not hesitate to contact us for support. Please note that we do not offer repair or maintenance services for windows not purchased or installed by JKR Windows.
What should I expect during the window installation process?
At JKR Windows, we want to ensure that your window installation process is as smooth and stress-free as possible. Our professional installation team will arrive at your home and take care of everything, including removing your old windows and installing the new ones. The time it takes for the installation process can vary depending on the complexity of the job.
Before the installation team arrives, we ask that you prepare by moving furniture at least three feet away from windows, removing blinds and curtains, removing displayed valuables, and having your pets confined. An adult over 18 years of age must be present during the installation process and at the end, we'll conduct a 'walk through' with you to ensure your satisfaction.
Our installation team will ensure that your home is protected during the installation process, and we'll dispose of your old windows for you. We offer a warranty for the window installation process, and you can rest assured that there won't be any additional costs or fees associated with the installation.
On the day of the installation, we'll arrive ready to work and ensure that any changes or delays are communicated with you. We value your trust in us and are committed to providing exceptional customer service from start to finish.